Porsche is Powered by Joomla!
It just so happens that I own a Porsche Cayenne Turbo, so I love the fact that this screen shot features my car. Well, mine is the previous generation.
porsche.com.br is powered by Joomla! and is definitely a big name and a great example of a Joomla website.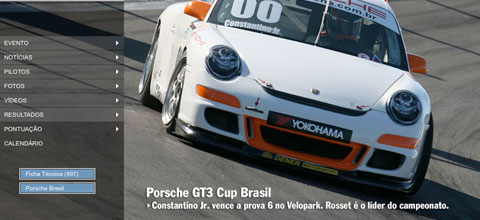 The Porsche GT3 Cup Challenge was also developed in Joomla!